Tuesday 13th March 2007
Raw Egg Breakfast
Breakfast at the Ryokan included raw egg, which you broke into the rice (at least that's what people seemed to be doing), salted salmon, seaweed, fresh tofu topped with hanakatsuo ("dancing fish flakes") plus the usual miso soup, pickles and green tea. Beats toast!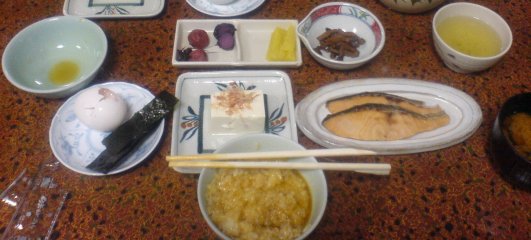 Cartoon Creatures
I liked these happy singing mice, which I spotted from the bus!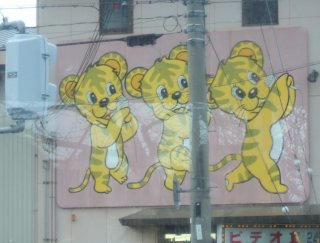 More cute-sy cartoon animals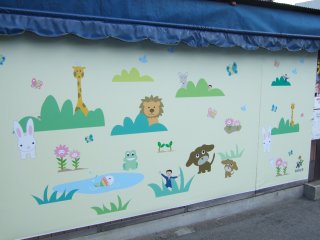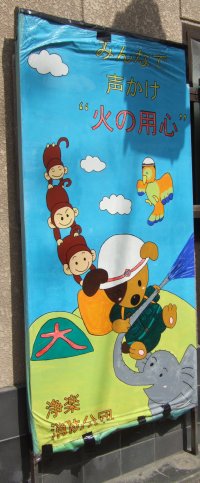 Another Ryokan
Moved into a new Ryokan, this time a more modern one which is much closer to the city. It's got a lovely garden.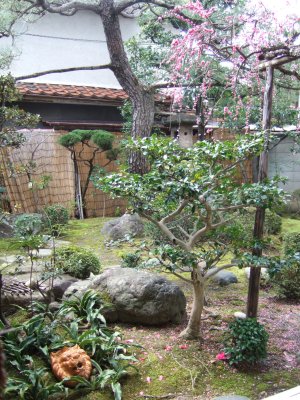 I think this is an advert for paying tax. Look how happy the woman is to pay her tax electronically.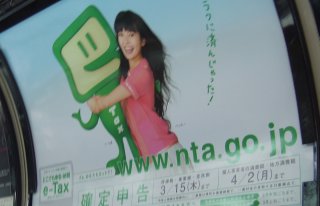 The Silver Temple
Ginkakuji, the Silver Temple has beautiful gardens, and even has a
very important moss
section!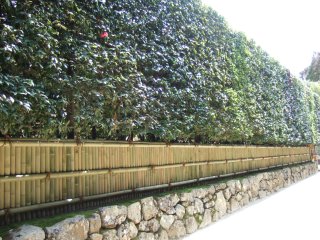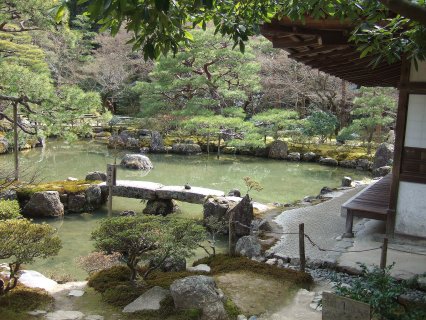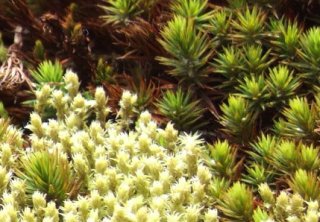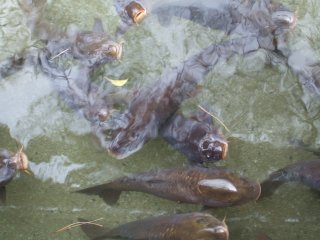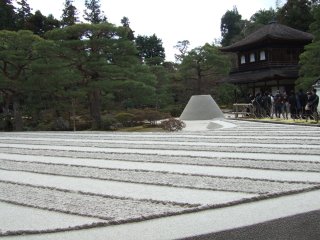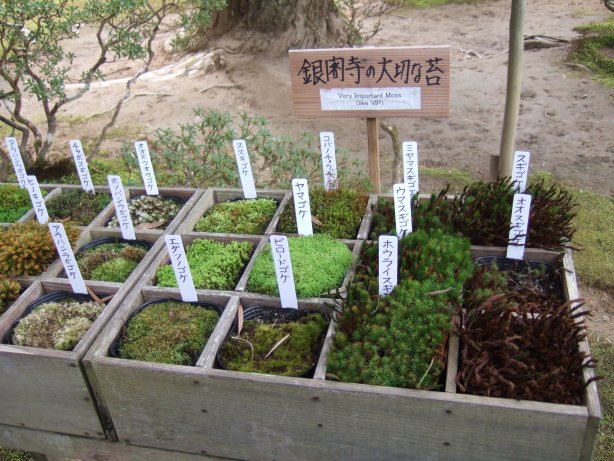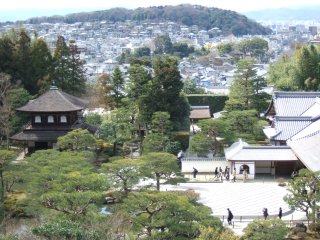 The Path of Philosophy
Back onto the
Path of Philosophy
which runs past many temple on the east side of Kyoto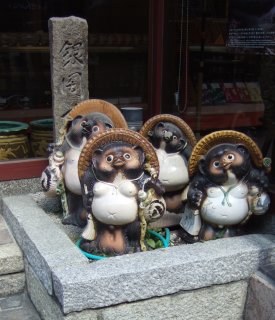 This bear like creature is a sign of Kyoto and found in in both temples and souviner shops.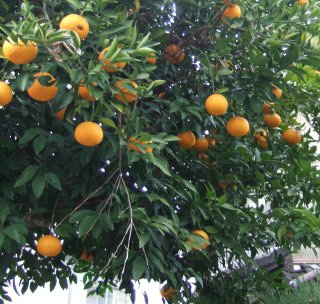 The Yuzu or "Japanese Lemon" is a common sight. The fruit seem to survive the winter well!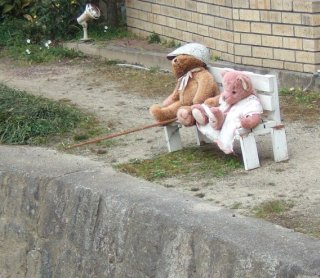 Fishing philosophers.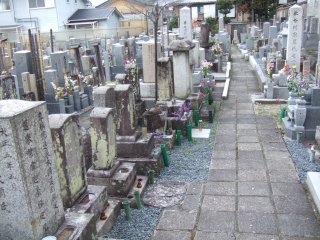 A Cemetary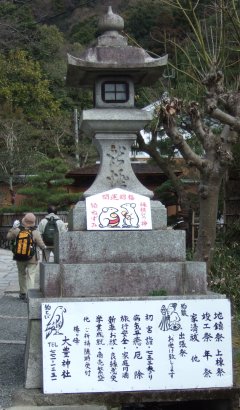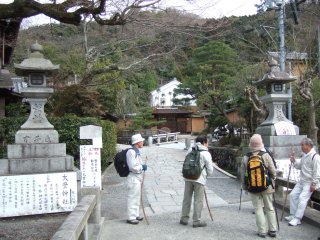 Fellow Travellers on the Path of Philosophy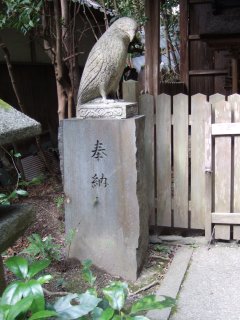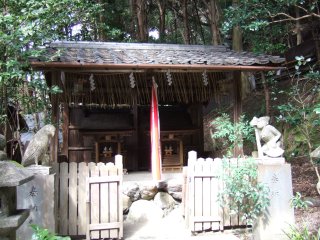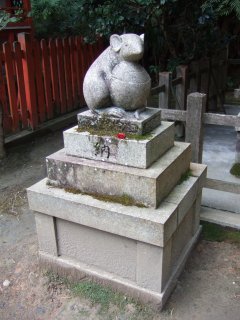 A rich mouse and an inquisitive crow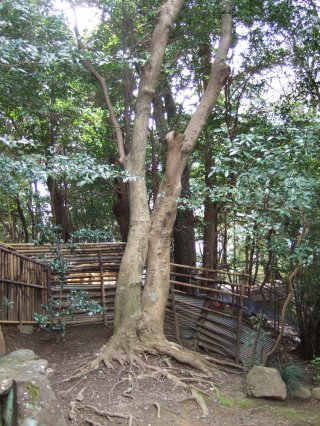 Kissing Trees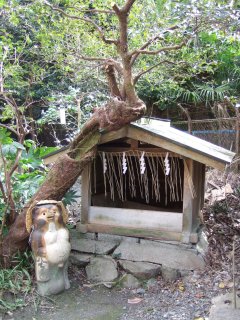 Caption competition?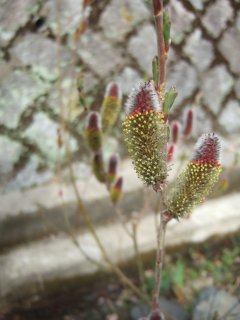 Pretty Grass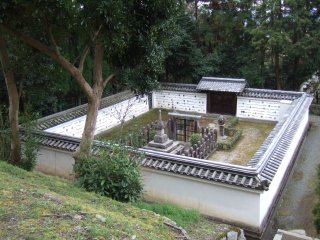 I spotted this little private temple off the side of the path.
Leaving the Path of Philosophy
After a certain amount of philosophy, it's time for lunch.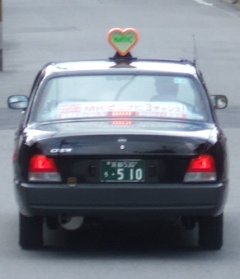 The love taxi! Stopped for lunch at this nice little cafe with a peace theme, where I had some proper Matcha style green tea and some bracken jelly!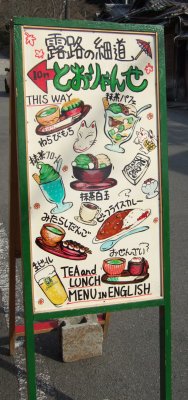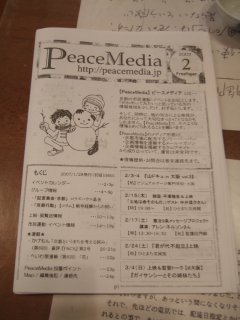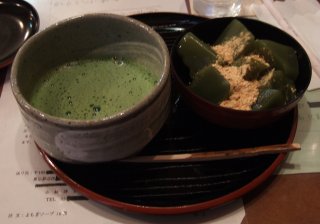 Just down the road was a place selling rice pizza's. The plastic models were amazing. Check out this bacon and egg rice pizza!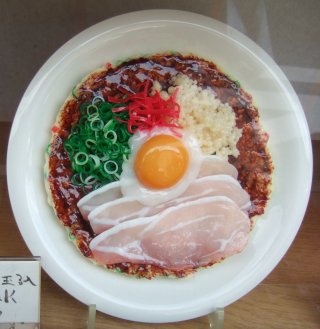 There seemed to be quite a lot of signs for children in the area. I bet the first one gives some kids nightmares: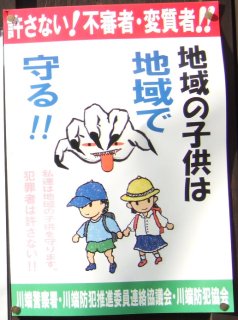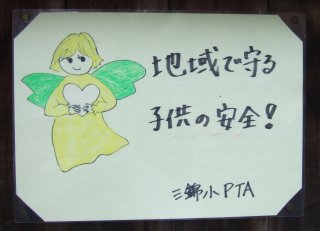 The
road safety geisha
, presumably the Kyoto equivalent of
South Park
's
sexual harasment panda
give some driving tips. I particularly liked the don't drink and drive one on the left: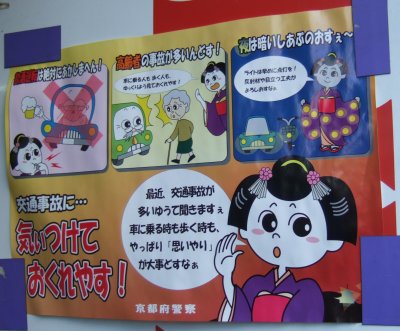 Kyoto parks department having some fun: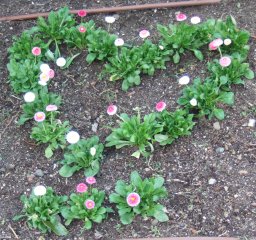 Heian Jingu Temple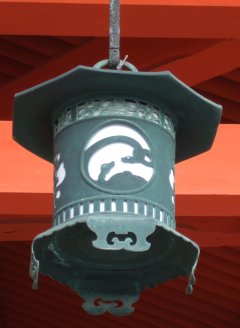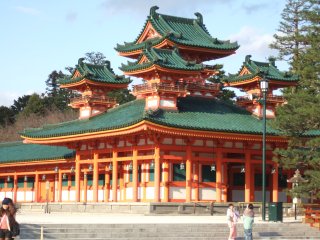 Nighttime Festival of Lights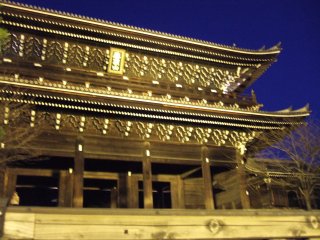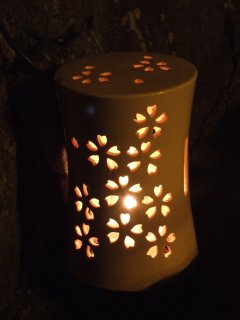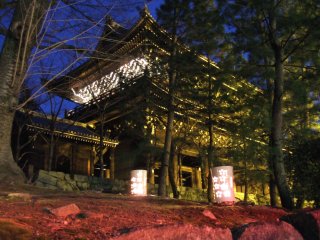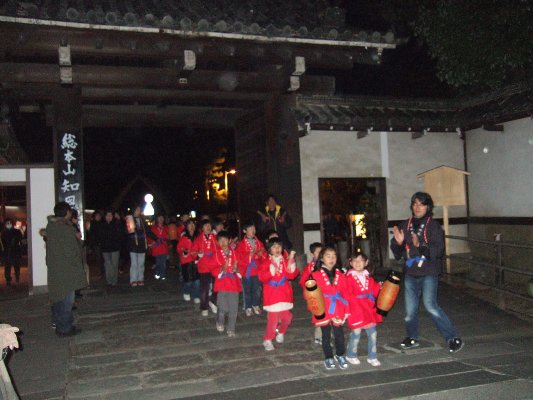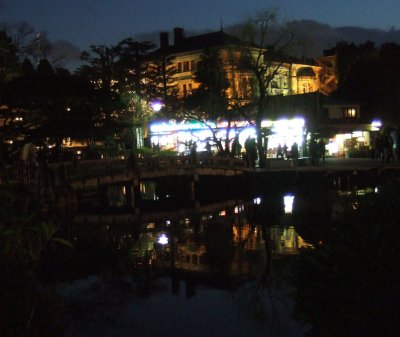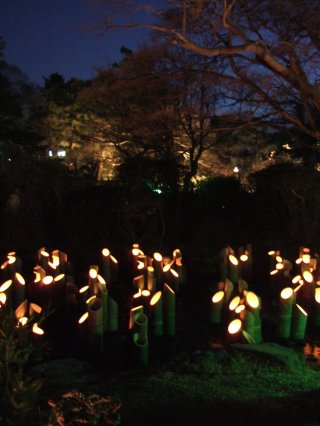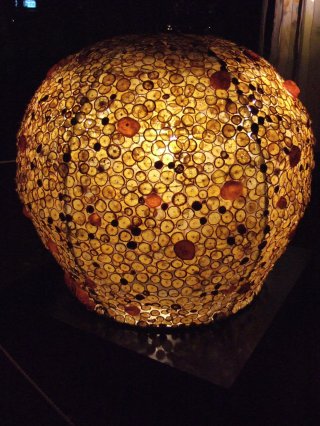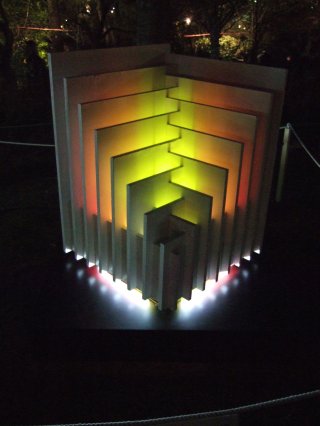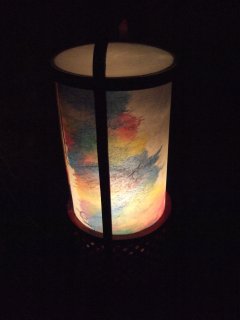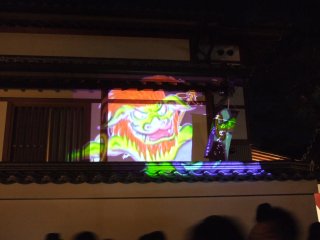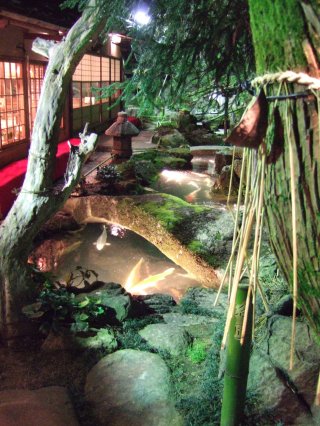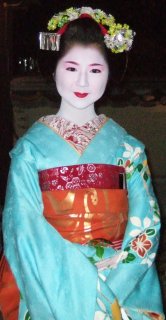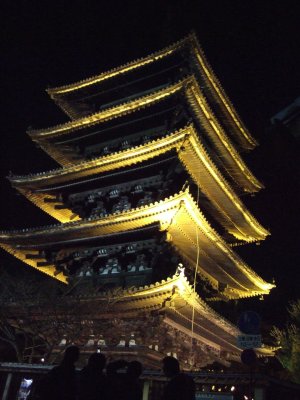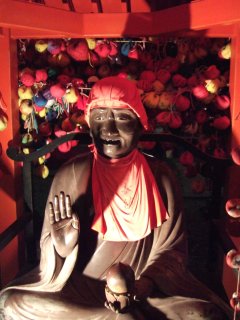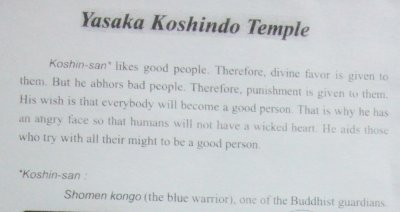 Evening meal
The food at
Kamanza
was excellent. I chose the Namafu lunch. Namafu is a speciality of Kyoto, and is an alternative to tofu made from wheat gluten.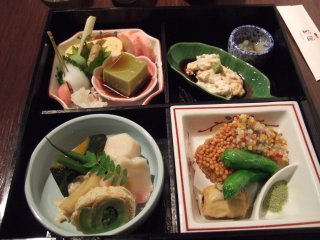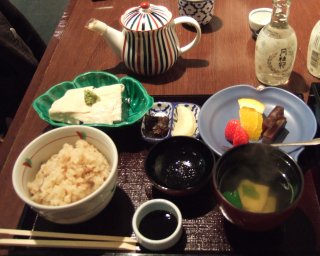 Mmmmh. Sake!